Our Hapkido & Fitness Classes Will Help You...
WHATEVER YOUR GOALS, WE HAVE AN AWESOME MARTIAL ARTS CLASS WAITING FOR YOU! PORTLAND ACADEMY OF SELF DEFENSE WILL CHANGE YOUR LIFE FOREVER!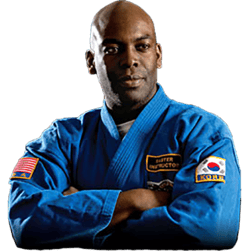 Hello. My name is David Pritchett, and I am the owner, founder and chief instructor of Portland Academy of Self Defense. We are located in the West Slope area of Beaverton, OR. At our school, we pride ourselves on teaching the highest quality martial arts, character development and moral integrity. We welcome children from the age of nine years old, up to adults of any age.
At Portland Academy of Self Defense, you will never feel intimidated or physically vulnerable. We do not tolerate nor welcome individuals with negative intentions. Our ego free team atmosphere is contagious and one of a kind just ask any of our students or parents of the children who train with us.
– Instructor David